The ever-rising filtration technology has made it commonplace to keep some unique aquatic species. However, you can't think about an aquarium without first looking at the filters. Perhaps, filter rank as the most significant piece of hardware required when setting up your aquarium.
Filters help to keep your aquarium clean as well as remove waste and other toxic substances in tank water. Therefore, as much as they are an essential aspect, choosing the best fish tank filter won't be a walk in the park and that's why you need the following tips to guide you.
Know All the Types of Filters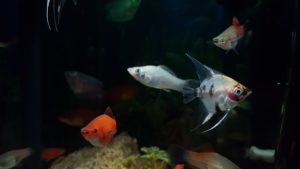 You should take your time and familiarize with everything about the types of filters, especially if you're a beginner. There are various types of filters, and you should ensure that your aquarium is a success by installing the best possible filter-get online and all the information is there.
Fish Tank size to Filter Ratio
One thing for sure is that not every filter will fit any size of a fish tank mostly the larger filters have this problem, and that's why you need to be very careful. The best way to stay ahead is to know the best filter that will fit your size of the fish tank. Different filters fit different fish tank sizes, and hence you don't have to buy the wrong filter.
Ask the Professionals
You may know the various types of filters, but that doesn't mean asking for assistance from a professional is prohibited. After all, no one knows it all, and hence a professional will add some insight to what filter is the best and then for sure you'll know the right one.
Consider the Flowrate and Fish Species
The filter you choose should be the one that will fill your fish tank faster. It should handle with ease your tank's volume. Also, make sure that it's suitable for the fish species you are keeping.
What's Your Fish Population?
Think of a filter that won't leave behind toxins and ammonia excreted. Choosing a filter that's smaller than fish population will only mean that ammonia and some other toxins will be left behind which is not ideal for the fish. Besides, you should consider a filter with various features but ensure that they're all helpful.
Installation and Maintenance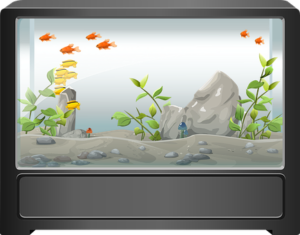 It won't be nice that all the time you'll need to call someone to fix your filter as sometimes it may require urgency. Therefore, the filter that you must choose should be the one you're able to set yourself. Besides, maintenance is essential as it should serve you an extended period and hence has to be one you easily operate with.
Noise
As a rule of thumb, fish whatever the species "hate" noise. The filter should, therefore, be relatively quiet. Motor drive filters and hence we can't ignore the fact that noise will be produced, but with advancing technology, today best filters are relatively quiet.
Having a crystal clear aquarium is impressive, but it won't be if you don't choose your filter wisely. Durability, brand, price and the filtering process you require should be some of the considerations beforehand.…